Women's Fitness Yoga Pants Sportscamouflage Pants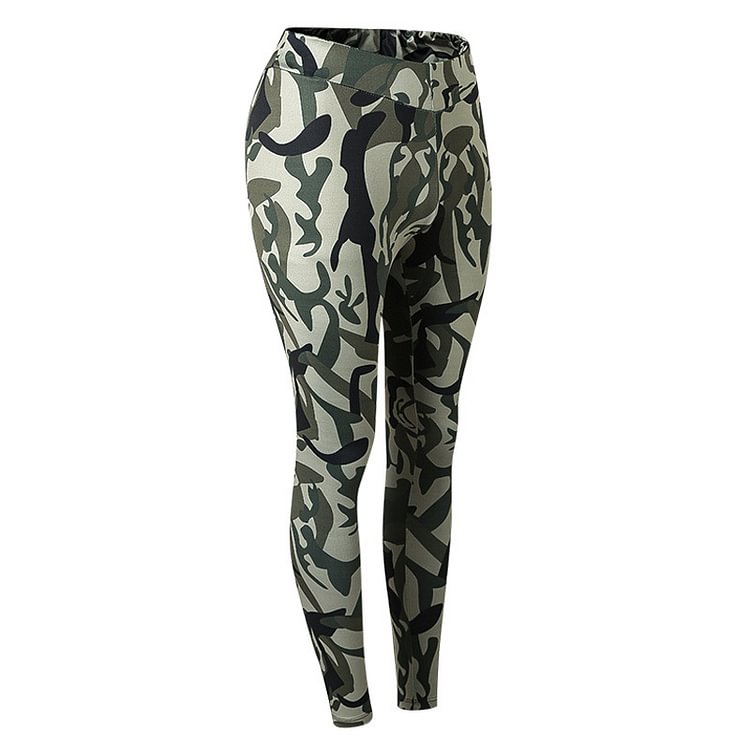 Women's Fitness Yoga Pants Sportscamouflage Pants
Garment Type: Sports Bottoms
Occasion: Daily, Daytime, Going Out, Outdoor, Sports
Style: Casual, Outdoor, Sports
Theme: Spring, Summer, Fall, Winter
Silhouette: Sheath
Material: Polyester, Spandex
Features:
1.The high-waisted V-shaped design is used to outline the curve of the hips, and the wide waist belt for abdomen outlines your curve, making you look more streamlined.
2.Moisture wicking and comfort: Made of the highest quality fabrics, designed to remove body moisture, provide light comfort, as well as sweat absorption and drying functions. It also has comprehensive interlocking seams to reduce irritation and eliminate abrasions for maximum comfort and abrasion resistance.
3. Use four-way stretch and non-transparent fabrics. Very suitable for yoga, exercise, fitness, any type of exercise or daily use. High-waist yoga pants abdominal workout running pants combine fashion, function and performance.