Yoga Clothing Vest Women's Tight-fitting Sleeveless Top With Ruffles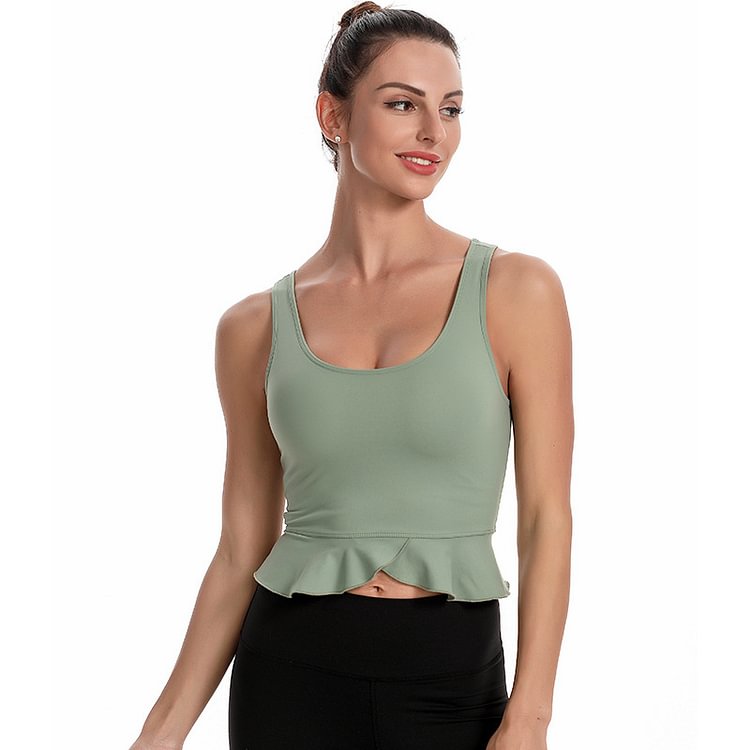 Yoga Clothing Vest Women's Tight-fitting Sleeveless Top With Ruffles
Garment Type: Sports Tops
Pattern Type: Solid
Theme: Spring, Summer, Fall, Winter
Silhouette: Flounce
Material: Nylon, Spandex


Features:
1. The detachable chest pad is easy to clean, and there is no need to wear a bra during exercise. One piece of clothing can solve the problem of wearing sports tops.
2. The hem lotus leaf skirt design modifies the waist line and makes movement freely.
3. Professional customized high-elastic fabric, no ball, no color fading, soft and comfortable.